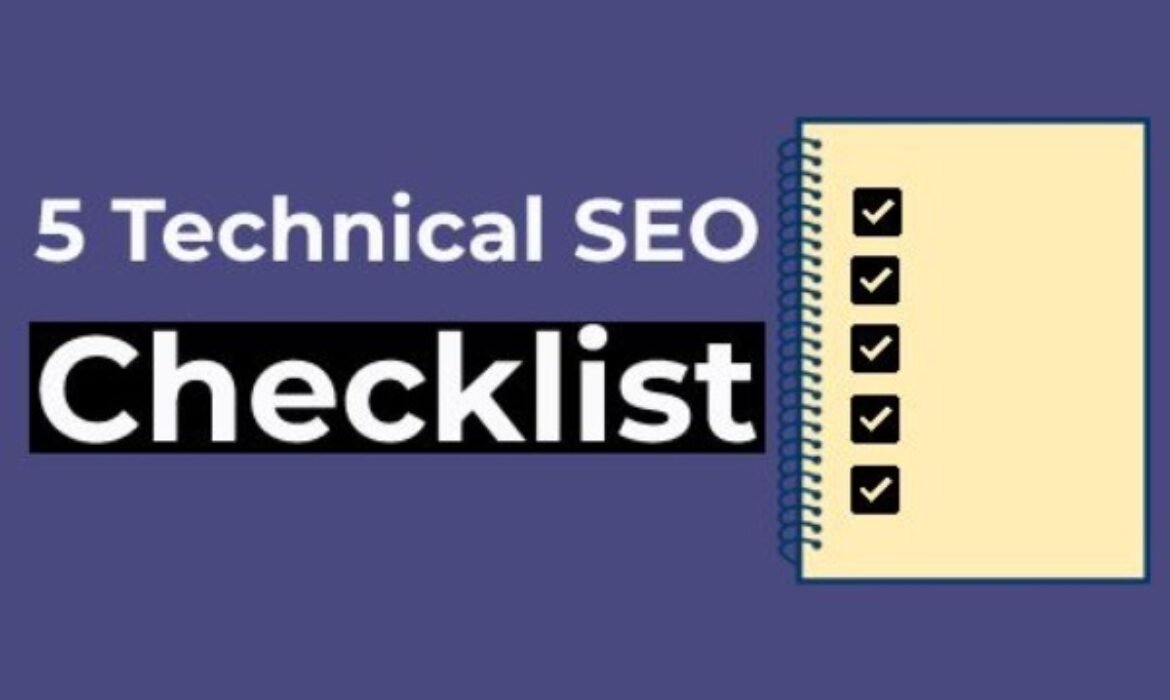 Technical SEO Checklist
Before diving deep into the Technical SEO Checklist, we first ought to understand where does it come from? SEO has two main components namely On-Page and Off-Page.
On-Page SEO refers to the techniques adopted and implemented within the website that is the optimization of pages. Off-Page SEO refers to strategies used to gain visibility from outside the website, such as backlinks building, local listing, forum posting, content marketing, broken link building, etc. from other relevant websites. Both of these techniques are essential for ranking your website on search engine results pages (SERP). However, technical SEO is a part of On-Page SEO about which we'll be discussing further.
One shouldn't expect to learn the aspects of technical SEO within a day. Technical SEO is a much broader concept to be simplified in a one-hour lecture or a blog post. But here are few crucial fundamentals that will get you a clearer picture of why it's important and the areas you should look into for improvements if you haven't yet.
What is Technical SEO?
We are already aware of the so-called 'Content is the King' saying which is arguably undisputed. But even great content won't help you rank despite all the efforts you might invest in it if you paid no attention to the technicalities of a website. Technical SEO comes into play at this particular moment wherein, if it were given considerate importance, it will help your website to thrive on SERP and if ignored it will just spoil the whole game.
Google needs to crawl, render and index your website's pages to have your website listed on the SERP. As a result, technical SEO plays a vital role in making it simpler for crawl robots to access site pages, resulting in a higher opportunity for ranking. Of course, technical SEO alone won't help but so does the quality of your content. Below are a few among many of the other checklist points but most important aspects that a digital marketer should consider.
1. Load Faster
We hate standing in long queues, be it at a supermarket billing counter or to get tickets for my favorite movie. Similarly, wouldn't it be frustrating for the user who has clicked on your site for a particular reason but has to wait due to the slow loading of the pages! Google eventually prefers websites that load faster to cater to a better user experience.
2. HTTPs Secure
Is HTTPS secure? HTTPS establishes an encrypted link between the browser and the server using the Transport Layer Security (previously known as Secure Sockets Layer-SSL) encryption protocol. In the rare scenario whenever your website is hacked, the data contained on it is exposed, the data cannot be edited or read. As a result, being protected by HTTPS will ensure a higher ranking compared to the less secured ones.
3. Avoid Duplicate Content
As the term implies, your website shouldn't have content that is already published on another website. This is not only unethical, but it may also harm your ranking. When dealing with various pages with the same information, search engines may be confused about which one to rank. As a result, those pages may suffer a drop in rankings. The same goes with the duplicate pages on your website created intentionally or unintentionally that could lead up to a loss in rankings.
4. Crawlability
Your website won't rank unless its pages are crawled and indexed properly. And this job is done by search engine robots. These robots are programmed to follow links on your website to access the content on each of the pages. If you have a good linking structure Robots will have an easier understanding of what your content is all about, which may help you rank higher. You can also tell them not to show a particular page by applying the robots.txt file, which will prevent them from crawling it.
5. Structured Data
Type 'pizza recipe' into the search box, and you get results showing the reviews, cooking duration, and ingredients. This is what structured data means. It makes your page on SERP appear much rich. You can do this by implementing the code available on Schema.org into your website. By doing this, it communicates a lot of valuable information describing your page to the search engines. The rich display will prompt the visitors to click on your website which ultimately generates traffic. Hence, it boosts website traffic.
Hopefully, this article touched on the most important aspects of the technical SEO checklist. Finally, Google's algorithm is ever-changing. Because its primary objective is to provide the best user experience to the audience with the best content.
Follow TechVint on social media, where we educate our followers on a variety of digital topics: Facebook, Instagram, Twitter, LinkedIn
Get more knowledge bombs: How To Do Keyword Research For SEO [Beginer's Guide 2021]