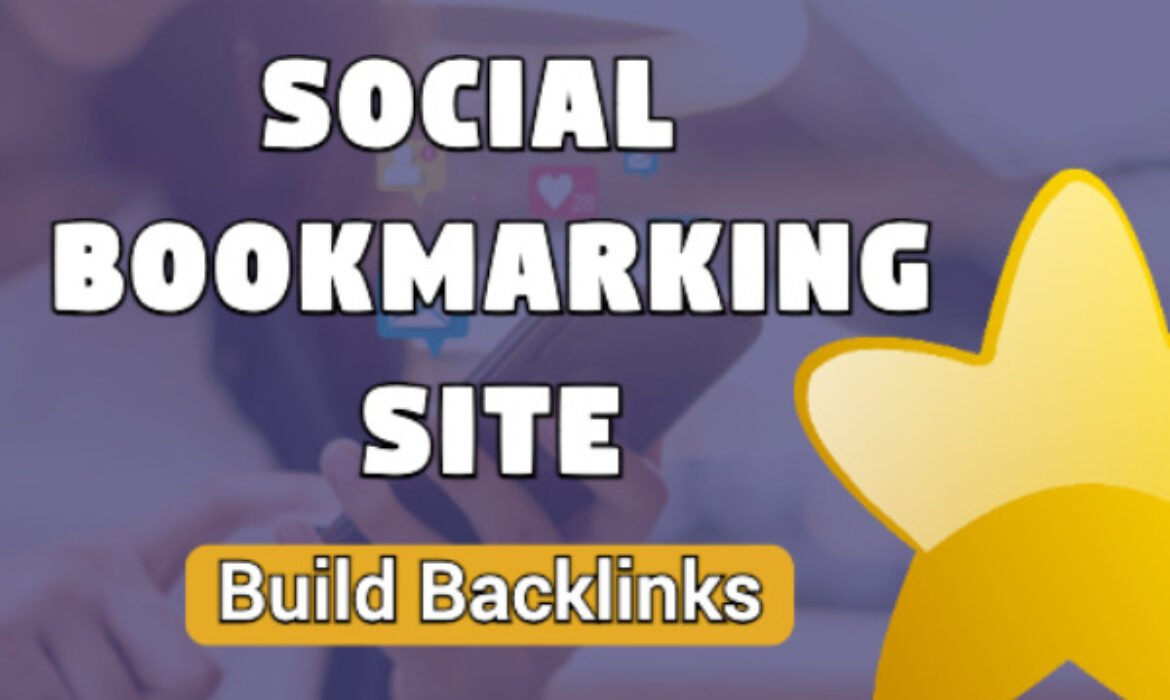 What is a social bookmarking site?
Bookmarking is a process where you can bookmark a website on the same browser so that without any hassle you can access it directly from there. Similarly, Social bookmarking is the process of highlighting or tagging a website on various web-based platforms which are featured as bookmark post. These web-based social bookmarking platforms provide a variety of features that enable users to discuss and communicate their opinions. Social bookmarking sites are the most convenient way to get backlinks and exchange information. People bookmark the link in a variety of categories based on their business niche. A successful bookmarking strategy helps you get a lot of high-quality backlinks, which will help to boost your website's SEO.
Let's dig deeper for the list of social bookmarking sites
Benefits of social bookmarking sites 
1. Increase traffic
Accurate business niche and accurate tags can help you drive a lot of traffic from social bookmarking sites. If your content is highly engaging then you will get huge relevant traffic to your website.
2. Faster indexing
Whenever the spider crawls the social bookmarking sites automatically your website links which are present in social bookmarking sites get crawled by the spider. Eventually, this helps in faster and regular indexing.
3. Increase backlinks
A high-quality bookmarking site builds high-quality backlinks for the links that are present in social bookmarking sites. The more your website will associate with good bookmarking sites you get more good backlinks. It helps you strengthen your SEO profile.
4. Higher SERP position
When you get high-quality backlinks from social bookmarking, your website will become more powerful on the search engine result page (SERP). Hence, this propels your site up to achieve a higher SERP position.
5. Social signals
Crawlers consider these social bookmarking as social signals. The more you will create your presence on different websites, you will be treated as the more popular one by the crawler. As a result, it assists you in improving your ranking.
Here are a few social bookmarking sites that will strengthen your web presence and help you get more high-quality backlinks.
Do try this fresh list of social bookmarking sites to increase your backlinks count.
If you loved this article, then spread it across!
Explore more knowledge bomb: Free High DA Directory Submission Sites 2021 [ Instant Approval Updated List]
What is directory submission?
SEO is a never-ending process for any website. Directory submission is an off-page SEO technique that aids in the creation of backlinks for your business.
To achieve the 1st-page position, your website must be well-known by other relevant websites, which will increase your website's authority.
Directory submission is the process of submitting your website URL to another website.
These extensive directory submission sites provide a large number of categories in which other businesses can list their websites under a few relevant categories.
As a result, this process helps websites in obtaining many high-quality backlinks.
Why is directory submission?
Submitting the website link in various authority directories will help you enhance your ranking in SERP. In spite of ranking, directory submission helps your website grow in many ways.
Enhance website visibility
Drive referral traffic
Build trust and authority
Consistency in directory submission will help you get more and more backlinks which eventually helps your website to rank high in search engines.
The best thing is that you will see the results in a short period of time.
Here are a few steps of doing directory submission that will help you in submission.
There are 3 types of directory submissions.
Regular or free submission
Paid or featured submission
Reciprocal submission
If you want to know more about directory submissions click here.
How to do directory submission?
Here we will take an example of performing directory submission.
Ex: For marketing internet directory
Step 1
Click on the directory and search for the relevant category. If you have an e-commerce platform, you must choose the shopping category. You can also select the most appropriate subcategories for your business. Take a look at the second picture.
Step 2
Here I am choosing home and garden. Based on the nature of your business, you may choose any subcategory. Then click on the "Submit Link" button to continue the submission process.
Step 3
Click on continue to submit the link. You will get this confirmation acknowledgment. Sometimes you need to visit your email to confirm your submission status.
Now you can submit on another directory.
Have a look at the below high domain authority directory submission sites list with the spam scores that will help you gain quality backlinks. Less spam score leads to high-quality backlinks.
100+ High DA Directory Submission List
Directory Submission Sites
Do try this fresh list to increase your backlinks count.
If you loved this article, then spread it across!
Explore more knowledge bomb : 8 Trending Social Media Management Tools to Save Your Time